All-mode Slider is a simple, elegant and fully responsive slider layout for RAXO modules. By combining RAXO multipurpose module and this additional template you get a perfect all-in-one solution to slide your Joomla articles, news and other content. With the modules' rich back-end configuration you flexibly select what Joomla content to display and what content elements (image, title, text) to show.
This Slider solution is an effective addition to responsive Joomla templates, as it would automatically adjust to its module positions. This would work out of the box - there is no need for additional CSS or JavaScript tweaks from you.
This beautiful slider template makes building Joomla slides an easy task. You'll love it!
Slider Layout Screenshot
Slider Layout Highlights
Fully Responsive
This fully responsive template was created with a strong focus on contents and readability. Be sure it will look great on any device people are using - from desktops and laptops to tablets and smartphones.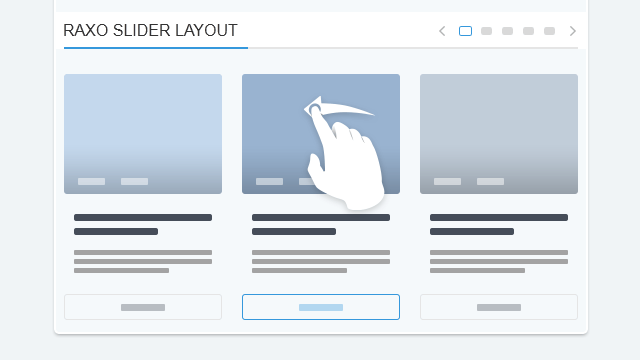 Touch and Drag Support
Designed specially to boost mobile browsing experience. Mouse drag works great on desktop too! This Joomla slider uses hardware acceleration in modern browsers. It's fast, smooth and works like a charm!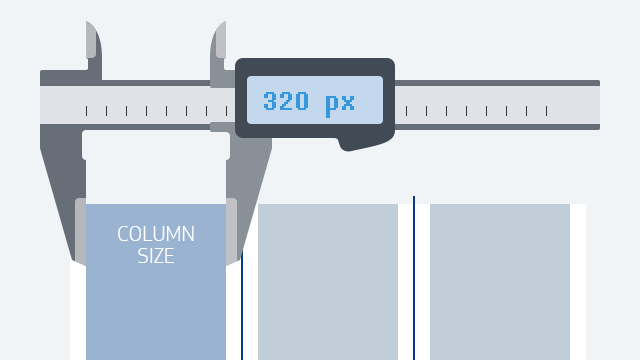 Flexible Column Size
The number of columns is adjusted automatically depending on the module position size. At the same time you can easily influence the number of columns by setting the column width.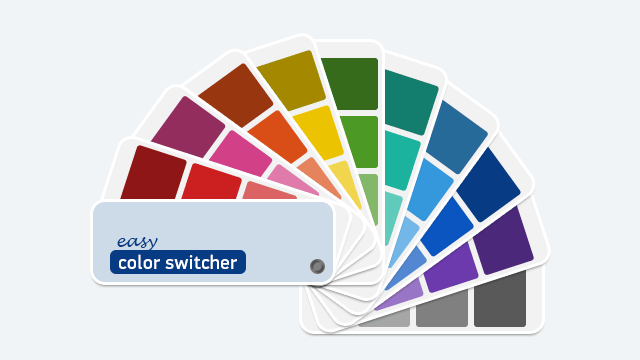 10 Color Schemes
There are 10 ready-to-use color schemes that you can easily switch between. The colors we provide are among the most trendy in today's web, so just find the one that perfectly suits your site view.
Slider Layout Features
Professional design and great typography;
100% fully responsive Joomla module layout;
Easy to set any number of visible items per page;
Retina display ready;
Supports several independent copies on the same page;
Infinite loop support;
Easy item-based or page-based navigation;
Predefined breakpoint settings for responsive layouts;
Light fade effect on image hover;
Looks great with articles that have only text information;
Left/right swipe, mouse drag or button navigation;
Supported in all major browsers;
Besides the front page you can use it on any site page;
Flexible to show/hide elements like title, text, author, date, read more etc.
The template is ready to use (no need CSS or coding knowledge);
Easy installation through Joomla installation interface;
Well-commented and well-structured code makes it easy to tweak the template;
W3C CSS, XHTML compliant.
Slider Layout

—

$14.95
This additional module layout can work only as part of RAXO modules.
Please choose in which module you want to use it:
No Modules Selected
RAXO All-mode PRO
RAXO All-mode K2
RAXO display news modules
RAXO Related Articles
RAXO Related K2 Items
RAXO related content modules