We designed a bright and attention-grabbing template that will definitely attract of your site visitors. You can use this "pinterest-like" layout for portfolio, photography or artist galleries, catalogue of company products or just for news blocks, etc.
Rational Layout Screenshot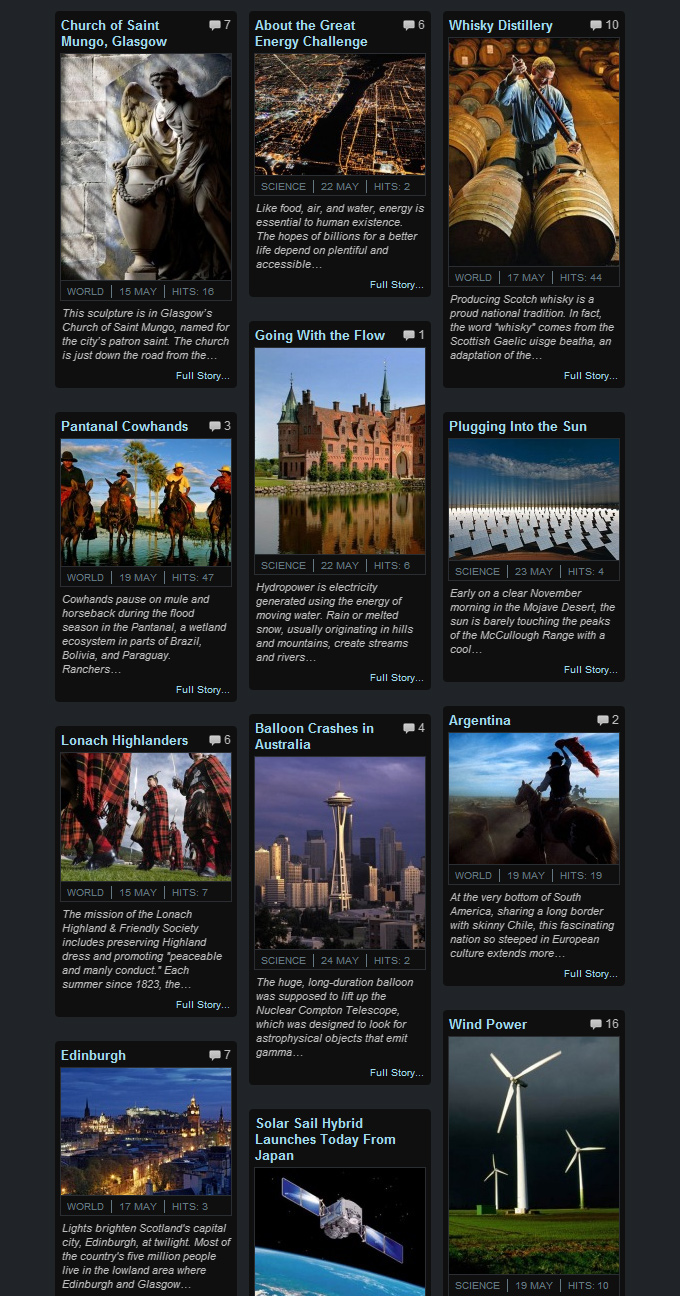 All-mode Rational template saves your site space
This splendid and smart template uses your site space efficiently. We applied jQuery Masonry effect.
Think of it as the flip side of CSS floats. Whereas floating arranges elements horizontally then vertically, Masonry arranges elements vertically then horizontally according to a grid. The result minimizes vertical gaps between elements of varying height, just like a mason fitting stones in a wall.
Have a look at this visual explanation. Pay attention to the numbers, which show the order of the elements in your HTML code:
Rational Layout Features
Bright and attention-grabbing design
Template is ready to use (no need CSS or coding knowledge)
Easy installation through Joomla installation interface
Column size is set automatically according to your thumbnail width.
Number of columns is set automatically. Just set thumbnail size and the module automatically forms as many columns as needed to fit the width of the whole module position.
This template is flexible when enabling/disabling fields like rating, author, date, read more etc., design is not harmed.
Black and white color schemes.