All-mode Bricks is inspired by famous pinterest-like design that burst onto the mainstream web scene a couple of years ago. Since then the army of its adherents has been rapidly growing. We also love this modern design with a big visual impact. Focus on images always works to attract site visitors. With the release of All-mode Bricks module template we want to make our own contribution to pinterest style for Joomla sites.
Make your Joomla content shine with this clean and elegant module template. Apart from its undoubtedly cool visual part, All-mode Bricks organizes Joomla content in an efficient, dynamic and responsive layout. Moreover, this template combines full flexibility and the ability for your own unique combination of such content elements like title, image, rating, etc. (using the module settings).
Bricks Layout Screenshot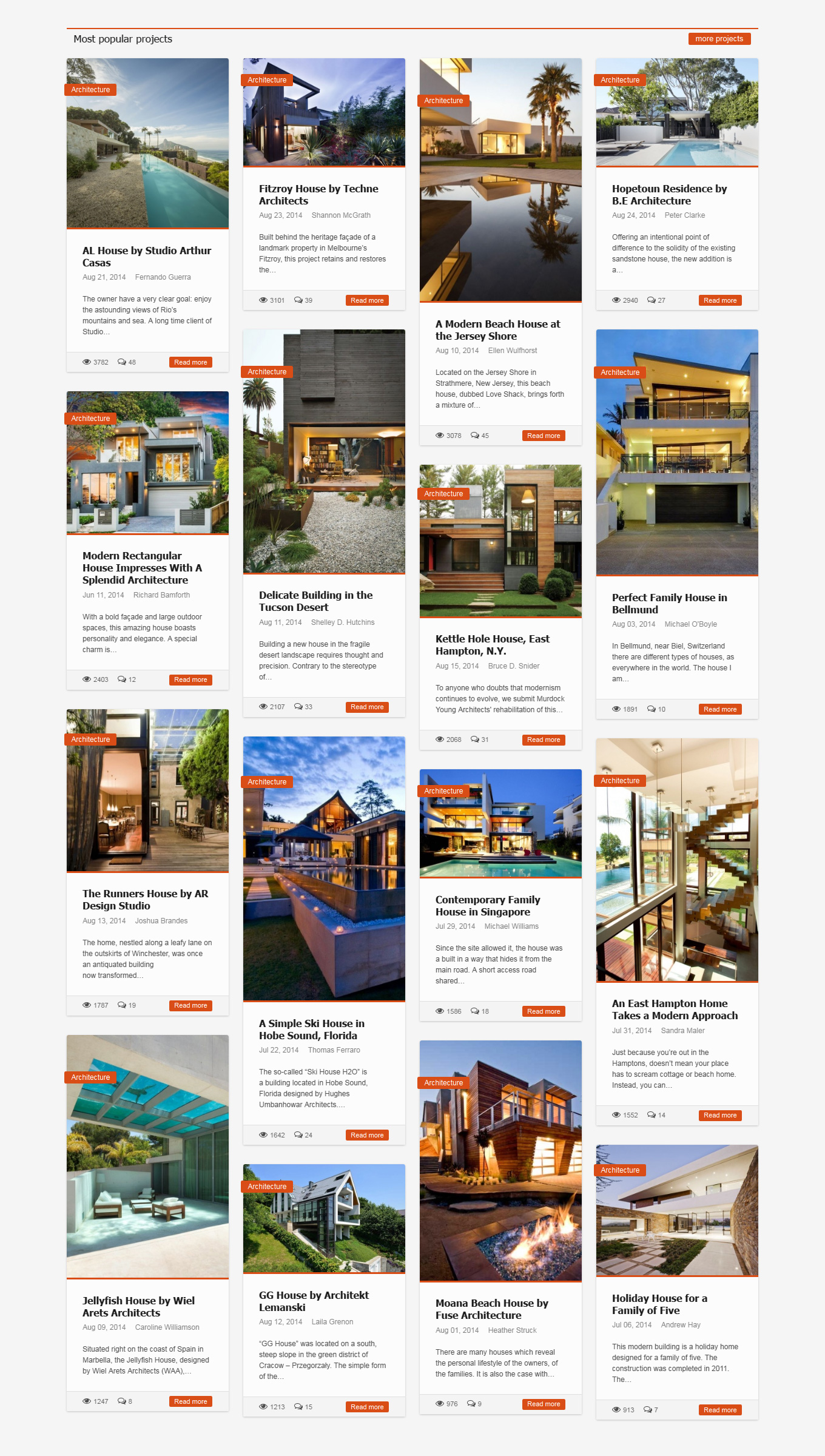 Bricks Layout Highlights
Fully Responsive
This fully responsive template was created with a strong focus on contents and readability. Be sure it will look great on any device people are using - from desktops and laptops to tablets and smartphones.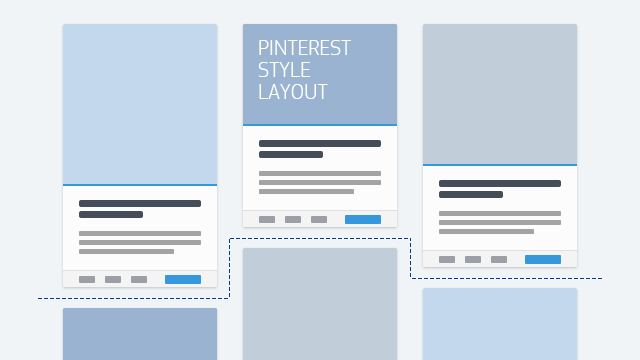 Pinterest-Like Design
This module template makes it absolutely easy to display blocks containing images, texts, article links and other content elements in pinterest-like style on your Joomla site immediately.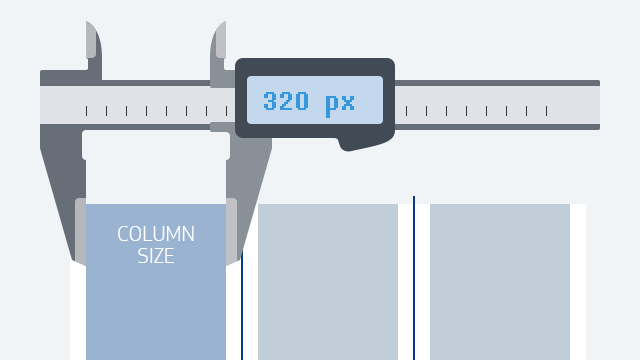 Custom Column Size
The number of columns is adjusted automatically depending on the module position size. At the same time you can easily influence the number of columns by setting the column width.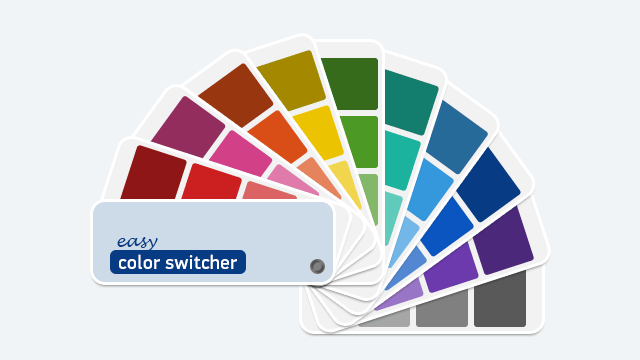 10 Predefined Color Schemes
There are 10 ready-to-use color schemes that you can easily switch between. The colors we provide are among the most trendy in today's web, so just find the one that perfectly suits your site view.
Bricks Layout Features
Elegant pinterest-like design with great typography;
100% fully responsive Joomla module layout;
Easy to get any number of columns;
Retina display ready;
Supports several independent copies on the same page;
Flexible when enabling/disabling fields like author, date, comments, etc.
Shows a default image when articles have no images;
Light fade effect on image hover;
Allows to select image source;
Looks great with articles that have only text information;
Supports title and text limitation by characters;
Show/Hide "Show All" link at the top of the module block;
Supports all major browsers: Firefox, Chrome, Internet Explorer 8;
Number of http requests is minimized due to Data URLs usage;
The template is ready to use (no need for CSS or coding knowledge);
Well-commented and well-structured code makes it easy to tweak the template;
W3C CSS, XHTML compliant.
Download Bricks Layout
This amazing layout comes free with any of RAXO modules!
No need to download it separately. Just select this layout in the module settings.